Swedish D-man Bokvist tops tournament scoring with 7 points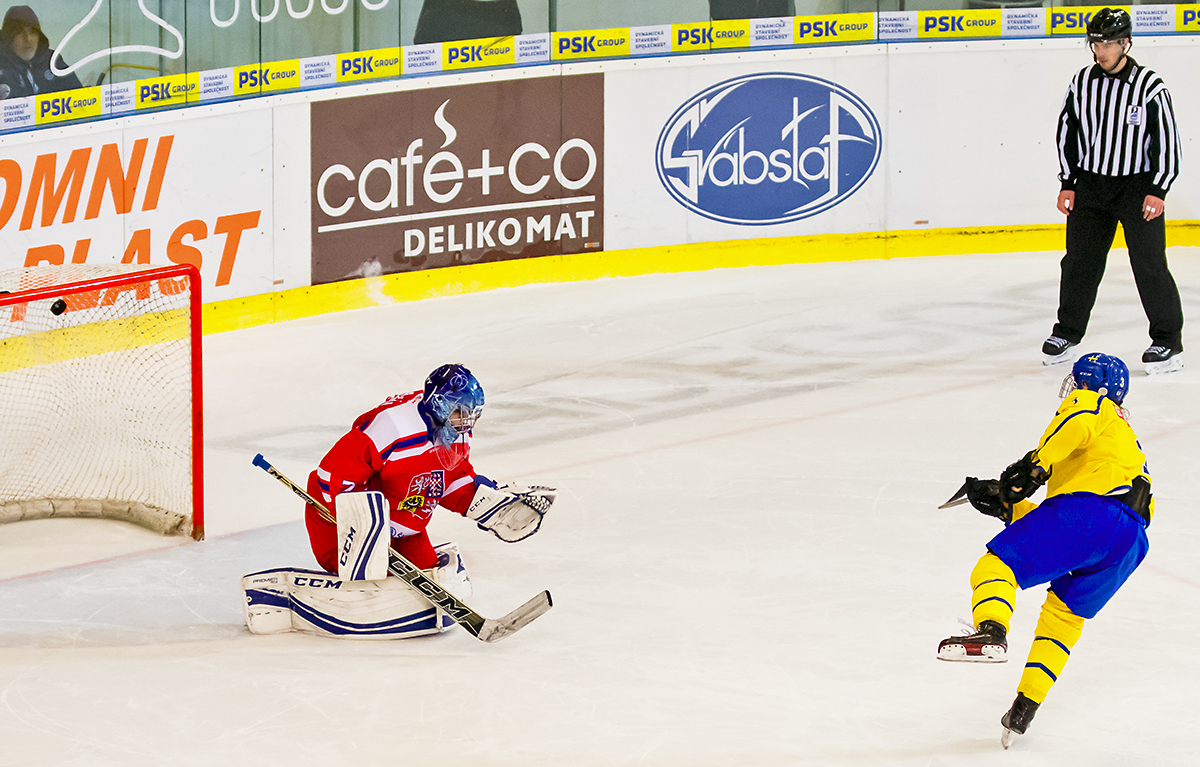 By recording a hat-trick in his team´s last game of the tournament, Swedish defenceman Adam Bokvist finished with five goals and two assists in four games. His seven points led all players in the tournament, as Sweden won its second major U17 tournament of the season. Pictured is Bokvist scoring the shootout-winning goal earlier in the tournament against the Czech Republic.
"I really like to join the attack," Bokvist smiled after the game was over.
He certainly did join the attack in this game, scoring once in the second period and twice in the third to complete the hat-trick.
After the game was over, Swedish head coach Ulf praised Bokvist for his play in the game, and not just for scoring goals.
"Bokvist was definitely very good today, both on offence and on defence, which is important to remember," the coach said.
Bokvist himself was quick to give praise to his teammates for the success he had on the ice, saying: "I think I played well. My teammates are very good, so they helped me."
More than scoring a hat-trick and leading the tournament in points, Bokvist was happy about Sweden winning the tournament.
"Yeah, it feels really good right now and I´m so happy for the team. We won the Under-17 Challenge in Canada, so now to win this too is really good."
At 16 years of age, Bokvist is in his first year playing for Brynas Gavle´s U20 team, which he admits is a step up from any level he´s played before. "There are really good players in that league with a lot of good skills on the ice."
The way he played in the tournament reminded some of another flashy Swedish defenceman Erik Karlsson. Bokvist admitted that Karlsson is his favourite player, but doesn´t think he´s quite on that level yet. "No, he´s good."
Maybe Bokvist´s not quite as good as Karlsson yet, but some might think it won´t be long.
Fotogalerie
Fotografie patří k zápasu
SWE-RUS
0:6 (10.02.2017).
Facebook
Partneři