U.S. D-man Wilde: "I hope I can keep on playing hockey"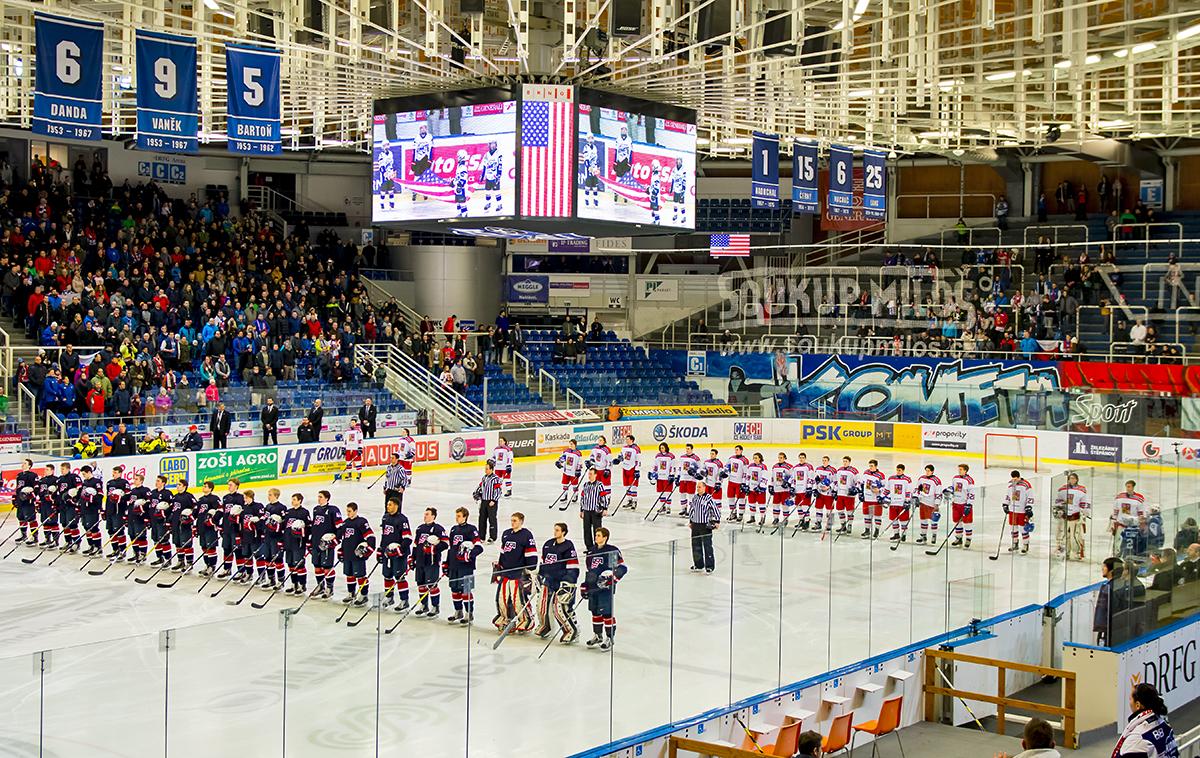 In their last game of the tournament, the Americans trailed the host Czechs 2-0, but came back to win 4-2, thanks in part to two goals from defenceman Bode Wilde. A dual citizen of the United States and Canada, Wilde has taken an interesting path to the U.S. National Team Development Program.
You scored two goals today, and your first one came on the power play with the team down 2-0. What was it that sparked the comeback?
"I think the power play helped. Early on we had a lot of penalties to kill, but once we got on the power play, we got some momentum from that."
It seemed that throughout the tournament, your team got a lot of offence from the defence. Is that usual for this team?
"We´re really deep on defence, and we have a lot of defencemen who can really contribute to the offence for sure."
I read that you were born in Montreal, so how did you end up playing for the United States?
"My mom´s an American citizen, so I´m a citizen of both countries. I lived in Montreal until I was 12 years old, then I moved to Detroit. I lived there for three years, then I played in Chicago last season. Now I´m back in the Detroit area again with the U.S. national team."
Was there a point at which you had to decide whether to play for the USA or Canada?
"Yeah, I tried to keep my options open for as long as possible. Then there was the Youth Olympics last year in Norway, where I was invited by both countries, but I opted out of the tournament to keep my options open. When this opportunity (the U.S. National Team Development Program) came up, it seemed like the right thing for me."
So Montreal, Detroit and Chicago – three "Original Six" NHL cities. Do you have a favourite team?
"Yeah, the Chicago Blackhawks, for sure."
After your two years are finished with the national team program, what are your plans after that?
"Well, of course the Draft is coming up at the end of next season, and then I´m committed to Harvard the year after that. I´ll play Division I there. Hopefully, all of that goes well and I can keep on playing hockey after I´m done there, because that´s what I want to do."
You and teammate Oliver Walhlstrom are both committed to Harvard. Does that mean you´re the two smart guys on the team?
(laughing) "Yeah, we´re both pretty good in school, so we´re pretty excited to be going there."
How much emphasis is put on academics in the national team program? Do you all go to the same school?
"We´re two years, and we´re all divided between three high schools, and we´ve gotta keep our grades up, otherwise we´ll be out of the lineup for a week. So it´s really important to do well in school."
Facebook
Partneři